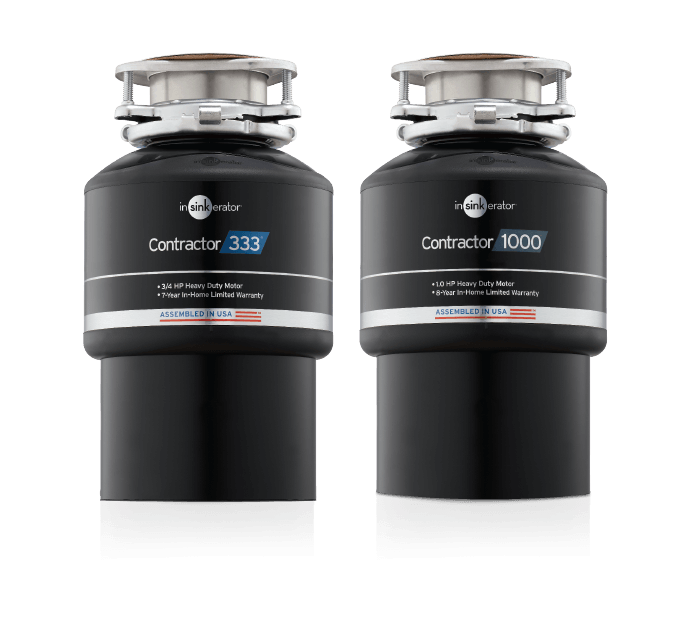 Satisfy customer needs with added power and dependable performance.
We've built our Contractor Series garbage disposals with added grindability and increased horsepower to take on tough food scraps. Rust-resistant, stainless steel grind components and a ¾ or 1 HP motor with jam-busting torque keep Contractor Series disposals grinding away for years to come.

Backed by our 7-8 Year Limited Warranty
Contractor 1000™
The most powerful of the Contractor series, the Contractor 1000 features a heavy duty, 1 HP Dura- Drive® induction motor with jam-busting torque for years of dependable performance.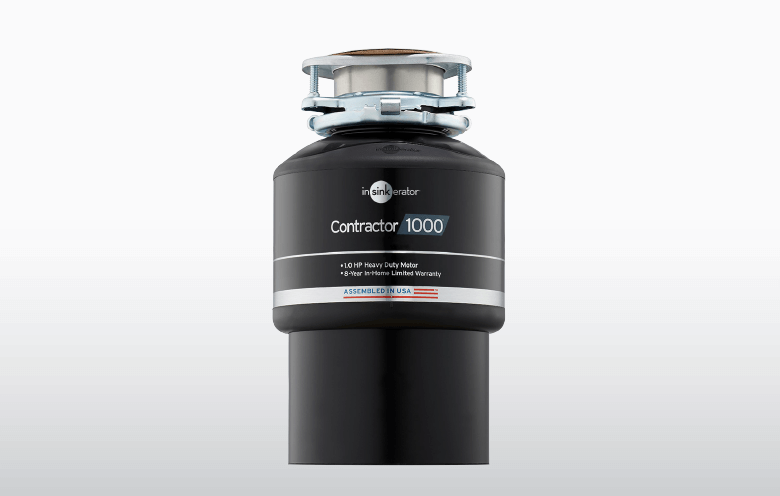 Contractor 333®
Built to be reliable and resilient, the hard-working Contractor 333 features a 3/4 HP, heavy duty, Dura-Drive® induction motor for dependable performance grind after grind.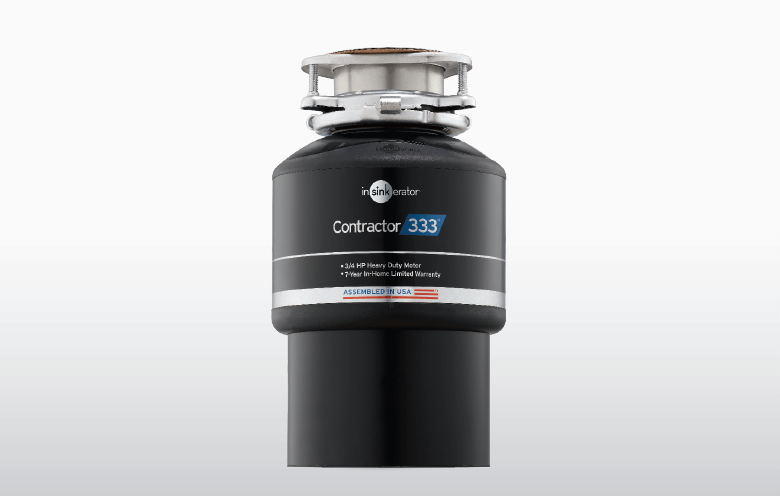 Contractor Series Benefits: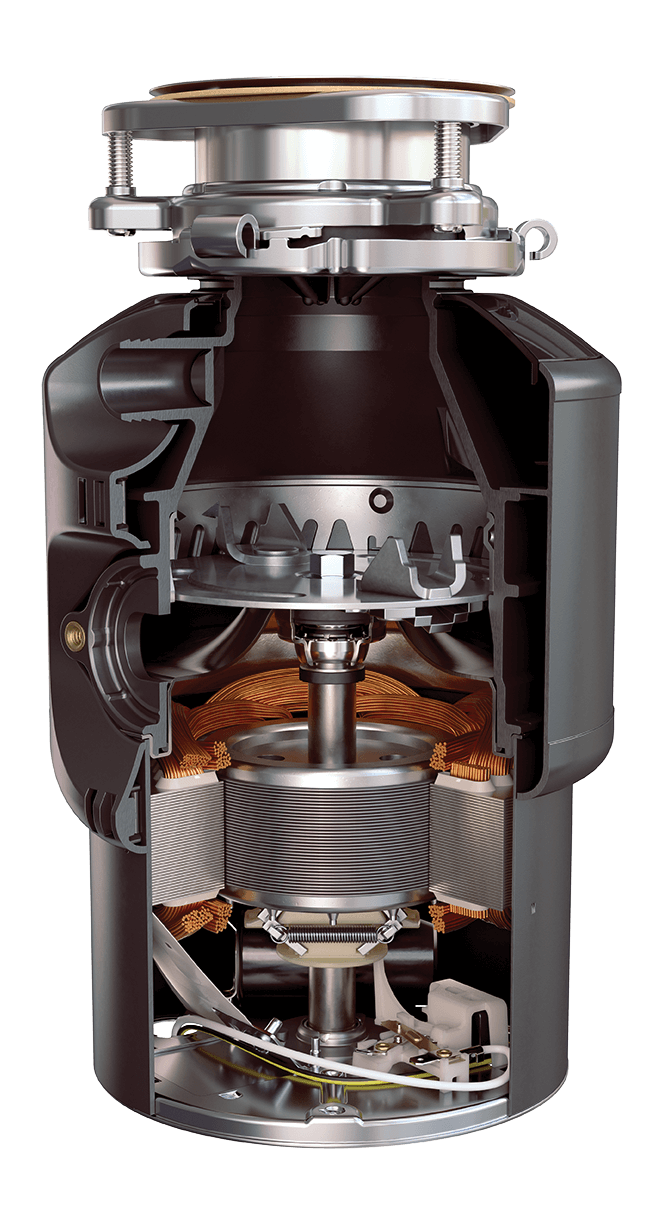 Quick Lock® Mount
Replacing an old model is as simple as twisting off the old garbage disposal and twisting on the new one.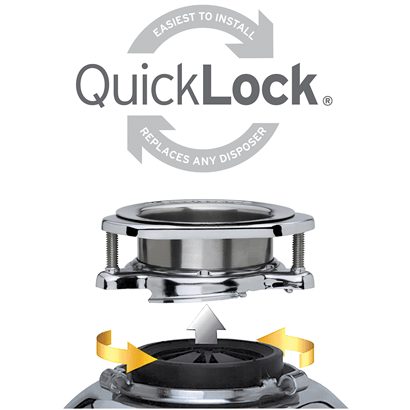 Lift and Latch™
Lift and Latch technology makes installation easier than ever before. Our exclusive design enables you to use both hands to lift the disposal and twist it over the mounting ramps until locked.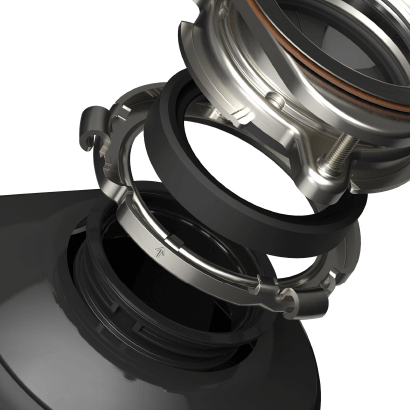 Rugged Construction
Our corrosion resistant, stainless steel grind components ensure that your customer's garbage disposal lasts for years to come.
Dura-Drive® Motor
Heavy-duty induction motor provides maximum grinding power, jam busting torque, and durability.
Stainless Steel Grind Chamber
Stainless Steel Grind Components
Auto-Reverse Grind System®
Quiet Collar® Sink Baffle
Lift and Latch™– our easiest installation ever.