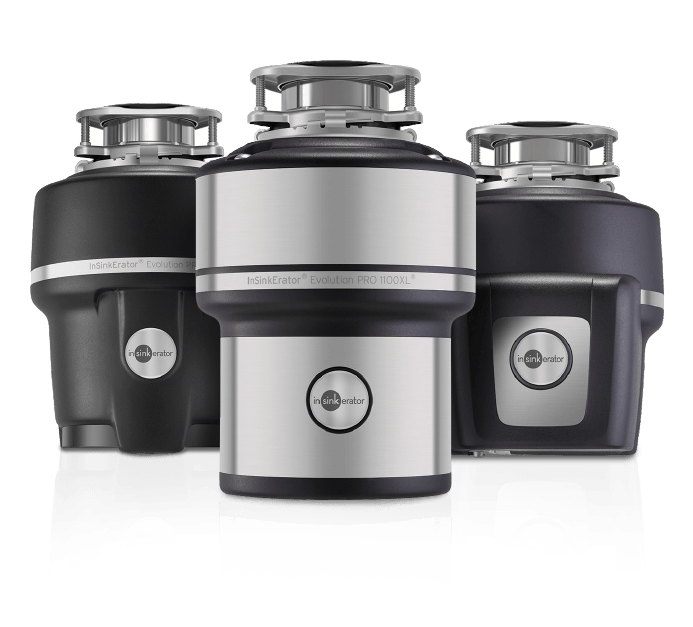 Superior grinding performance. Quieter by design.
PRO Series garbage disposals set the industry standards for both grinding performance and advanced noise reduction. These disposals feature multiple grind stages that grind food waste into finer particles, reducing the likelihood you'll ever have to return. Our SoundSeal® technology provides customers with up to three levels of noise reduction.

Backed by our Exclusive Over the Counter Warranty Exchange Program
Evolution® Pro 1100XL®
The Evolution PRO 1100XL handles more types of food waste than any other disposer. This model is the quietest disposer on the market and features the highest horsepower and longest warranty of all InSinkErator disposers.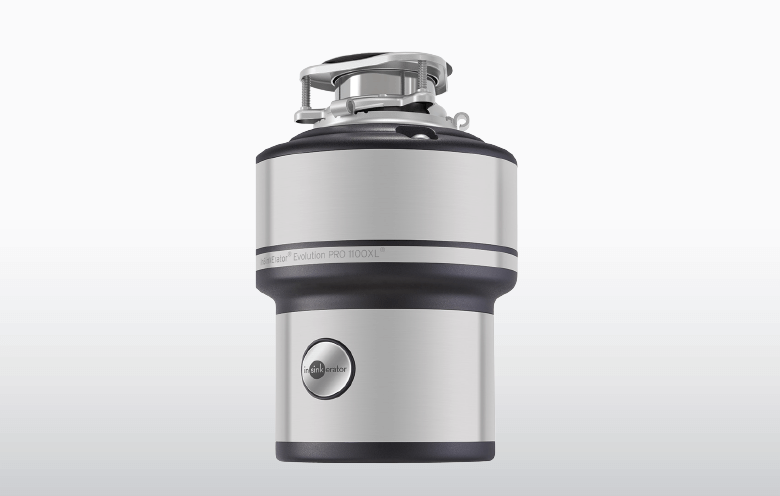 Evolution Pro 1000LP®
When your customer needs all the benefits of the PRO Series but space is tight under their sink, PRO 1000LP delivers. SoundSeal® technology provides quieter performance, while its compact, low-profile design accommodates restricted spaces.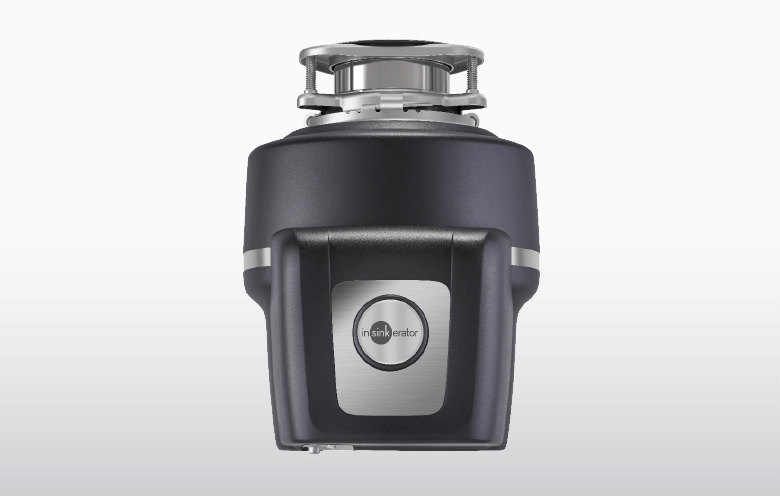 Evolution Pro 880LT™
If there ever was a one-size-fits-all disposer this would be it. PRO 880LT combines two-stage grind technology with advanced noise reduction, so it's capable of grinding tougher food scraps more quietly.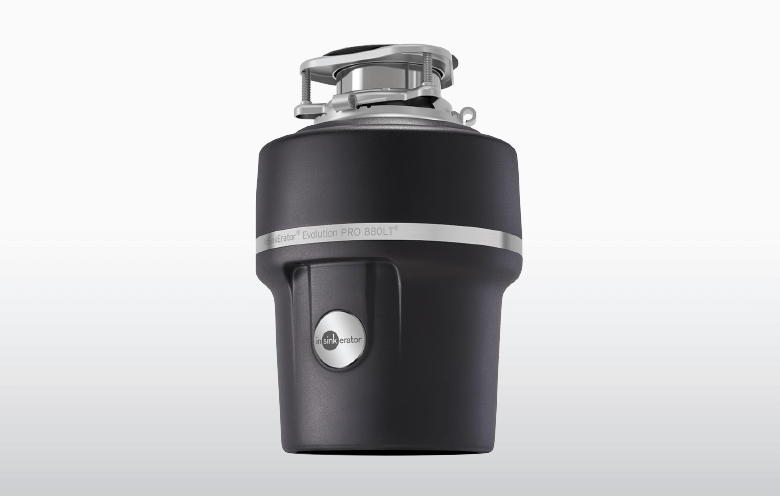 Evolution Pro 750®
A compact model, the PRO 750 is designed for tight areas. Quieter than a standard disposer, it's still powerful enough to grind tough food waste.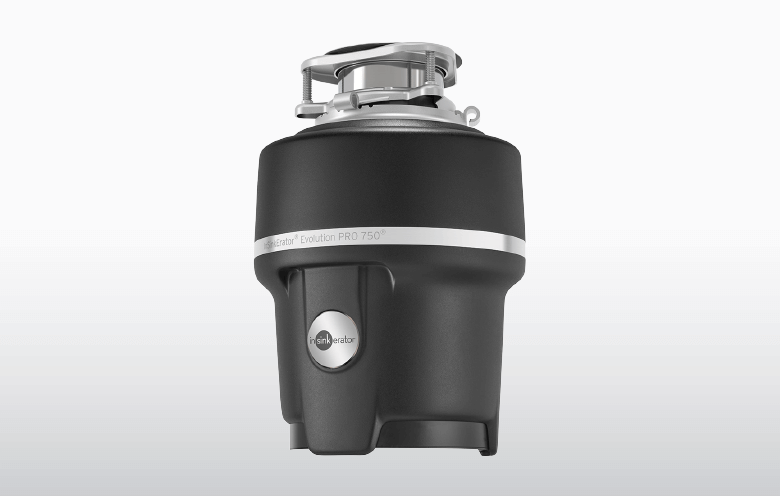 Evolution Pro Cover Control Plus
Exclusive Magnetic CoverStart® Switch – push & turn to activate. All the great features that set the Evolution® PRO Series® disposers apart, plus an extra assurance of covered operation. It runs only when the cover is on and a wall switch is not required.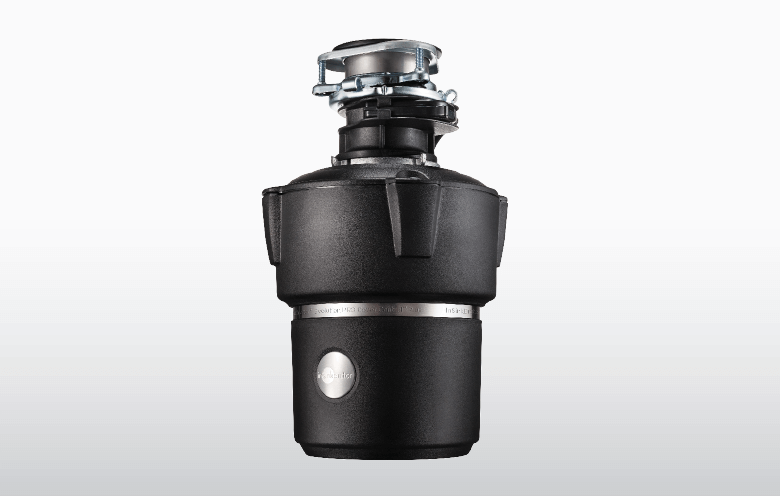 PRO Series Benefits: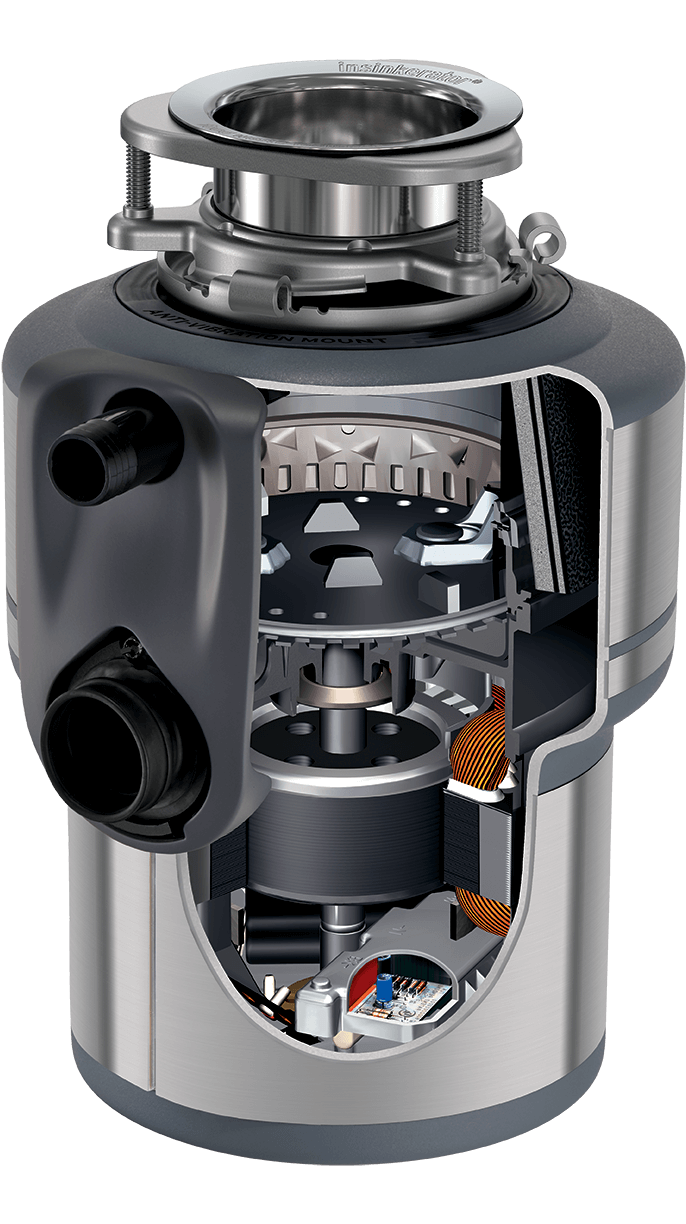 Quick Lock® Mount
Replacing an old model is as simple as twisting off the old garbage disposal and twisting on the new one.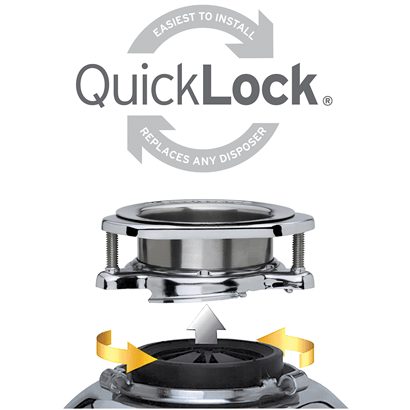 Lift and Latch™
Lift and Latch technology makes installation easier than ever before. Our exclusive design enables you to use both hands to lift the disposal and twist it over the mounting ramps until locked.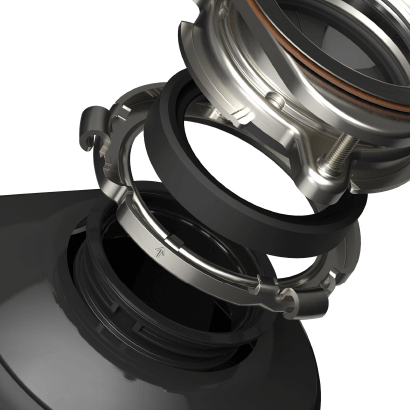 SoundSeal® Technology
Combines advanced-level insulation and vibration-reducing connections with a special Quiet Collar® Sink Baffle to block noise from coming up through the sink opening.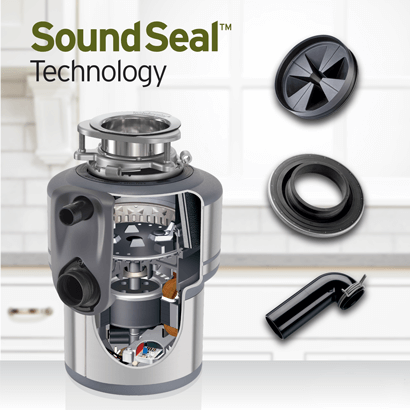 MultiGrind® Technology
2 or 3-Stage MultiGrind® technology provides extra grind stages to enable the processing of difficult food waste.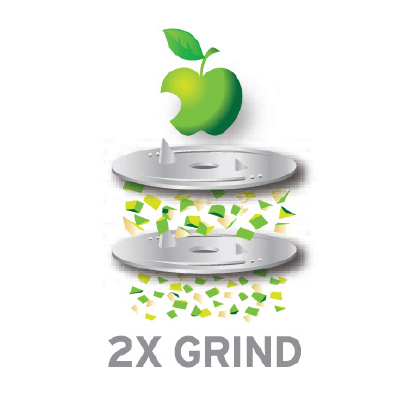 Rugged Construction
Our corrosion resistant, stainless steel grind components ensure that your customer's garbage disposal lasts for years to come.
Dura-Drive® Motor
Heavy-duty induction motor provides maximum grinding power, jam busting torque, and durability.
Stainless Steel Grind Chamber
Stainless Steel Grind Components
Auto-Reverse Grind System®
Quiet Collar® Sink Baffle
Lift and Latch™– our easiest installation ever.